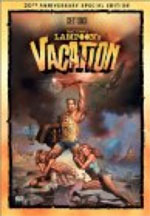 The summer solstice hit the calendar this week meaning it's finally summer time here in the northern hemisphere.  Although the kids have been out of school for a month now and temperatures have been in the mid 90's since early June here in Oklahoma, summer is now official.  To me it feels like we are already knee-deep into the dog-days, but I guess it's only just now getting started.
I have mixed emotions about summer.  I really enjoy spending time outdoors and like the warmer weather for that.  I love the longer days and the fact that I have several hours of daylight left when I leave the office.  On the flip side – our industry tends to suffer from a pretty predictable "summer slowdown" and the last thing our industry needs right now is for things to slowdown.  I was hoping that the normal seasonality we experience might not take place as we attempt to make up for some lost time.  However, if the last couple of weeks are any indication of things, I don't think we will escape the trappings of summertime this go around.
When I say "summer slowdown", I'm not necessarily talking about activity.  I have received a lot of phone traffic lately and find myself with a lot of work to produce for customers.  I am working with several clients who would like to make some changes to their fleet as soon as possible and there is a lot of work that needs to be done to make that happen – phone & electronic communication, marketing, tracking recent sales & comparable availability, pricing recommendations, etc.
What has let up lately is the buyer's drive to get a new airplane in operation.  The impetuous to make realistic offers in hopes of coming to terms on an airplane seems to be waning with many of the buyer's I have been working with.  They might still agree to submitting a lowball offer, but some seem almost relieved when the offer is rejected.
The only real attempt at an explanation of the "summer slowdown phenomenon" that I have heard is that a lot of people take vacation during this time. This includes many of the top decision makers at a company and the people left at trading desks don't have the necessary authority to commit to buy/sell decisions of highly valued assets like jet airplanes.  This makes some sense, but I think there has to be more at play here than that.
I would like to propose that the summertime presents a unique opportunity for buyers looking to buy an airplane.  Just a couple of weeks ago, I inked a blog about some sellers I had been dealing with taking a pretty firm hand in negotiations.  Funny enough, just about all those sellers I had been dealing with have changed their tune several weeks later.  Some have requested that my client resubmit their previous offer, some have just produced an offer to sell at prices they were previously unwilling to discuss.  I think many sellers who were confident of a strong sale price a few weeks ago, are getting anxious to move their aircraft right now.
So, before you load up the family truckster and head off to see America this summer, you might want to throw out one more offer on that aircraft you've been eyeing.  You may find a very different tone on the other line than you were hearing three weeks ago.
More next week.
Toby J. Smith
Vice President
JBA Aviation, Inc.
918-834-9100
toby.smith@jba.aero